While walking Sherman, an angry pug came out of nowhere and started chasing us.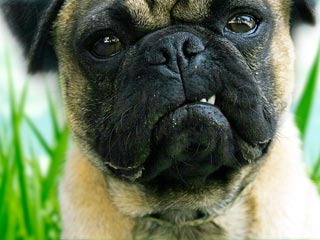 We were minding our own business and he just wouldn't go back into his yard. How do I know it was a he? Because after chasing us and grunt barking for a block he hiked his leg and took a wee.
I felt bad for the Sherms. He tried to be big and bad but I wouldn't let him get in a fight.
The ugly pug taking a wee only hurt his ego more.  He got territorily punked.
I made that word up. Genius…I know.
Tags: Sherman